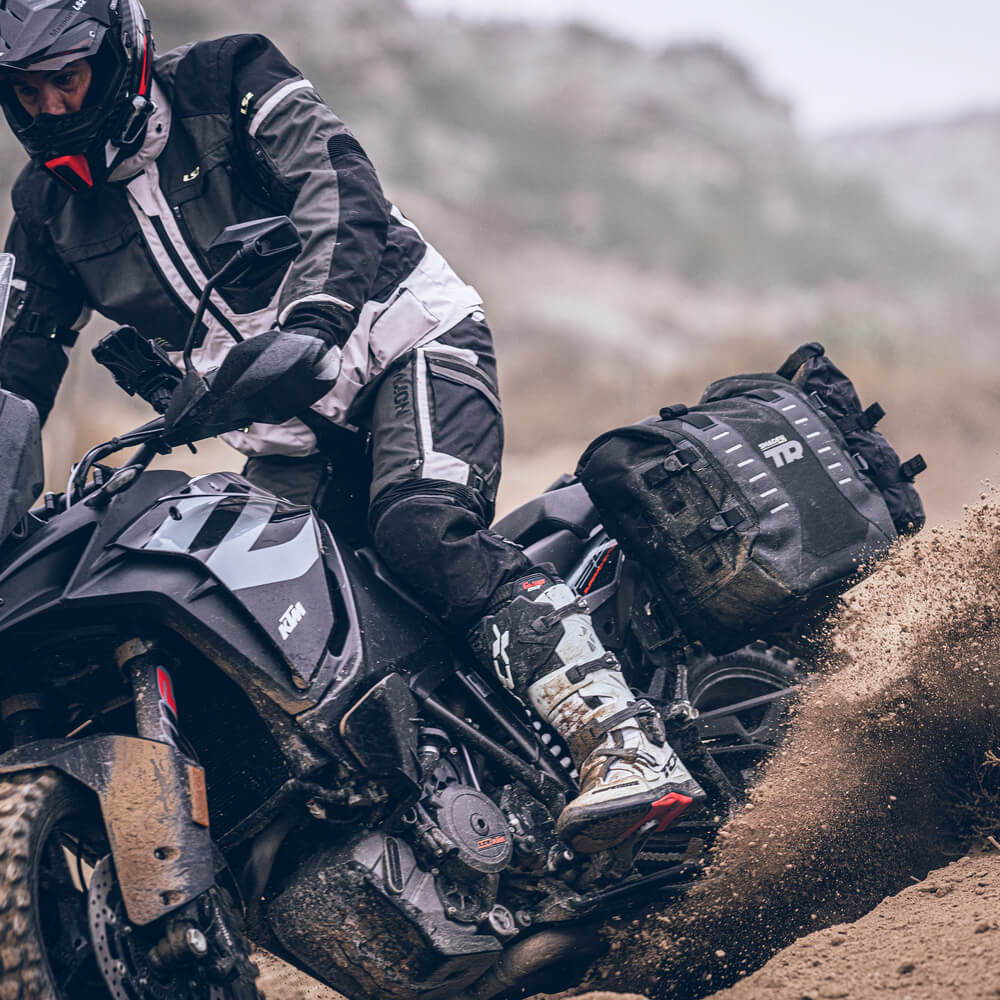 To ensure its durability, the TR40 has been made from high abrasion resistant material (50 cycles according to UNE-EN ISO 12947-2:2017 standard).
Its base and sides are reinforced with a 70% TPU and 30% Nylon material, and they have also stitches in Z for a better resistance in critical zones. Its fabrics have been tested to offer a resistance of more than 1.500 UV exposure and they compliant with the environmental regulations REACH and OEKO-TEX Standard 100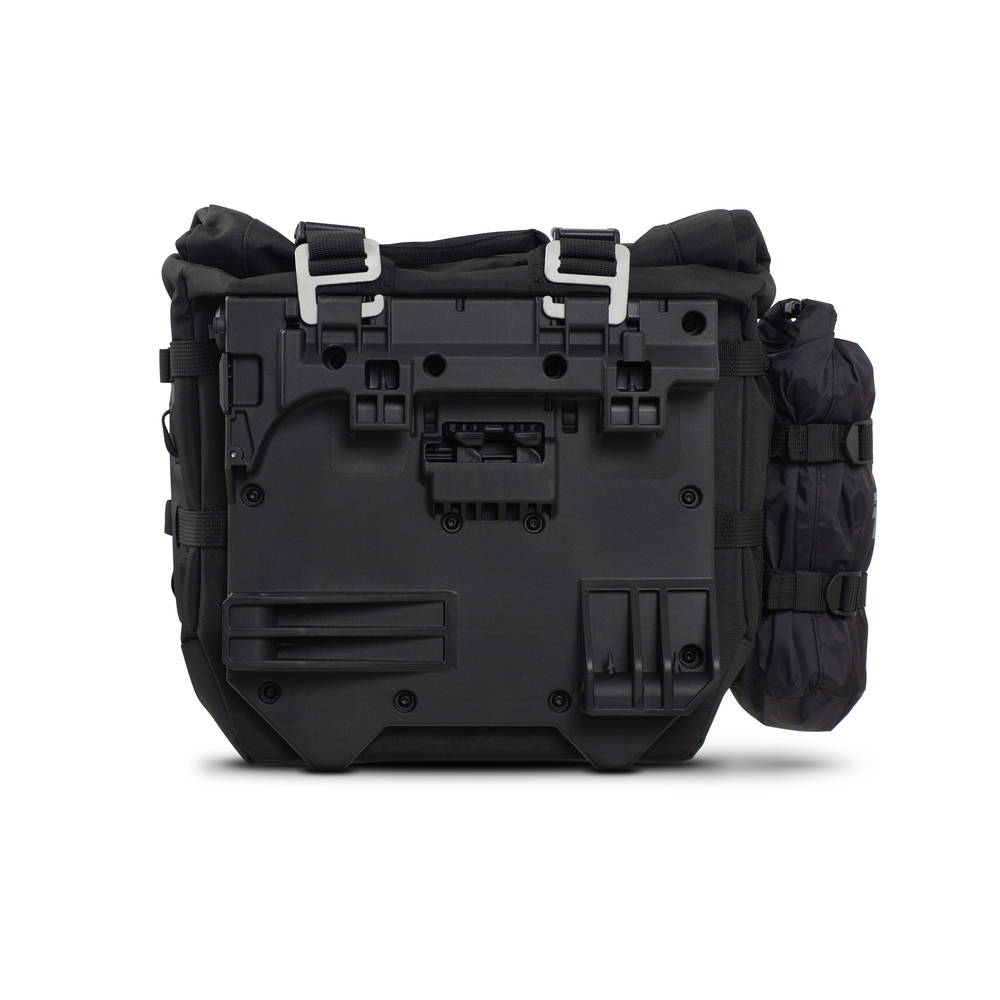 This set of saddlebags stands out for its "Double Locking System" which locks the bag to the fitting and prevents, at the same time, the access to the inside of the bag.
This unique system (patent pending) makes the new TR40 as an alternative to traditional aluminum cases.
The adventure side fitting 4P integrates with the bag with a high resistant plate.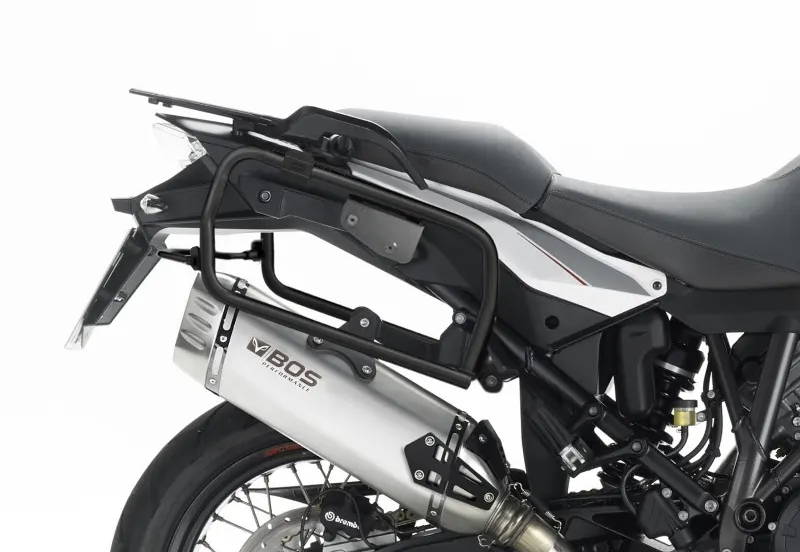 SHAD 4P System Mounts
(Both Sides)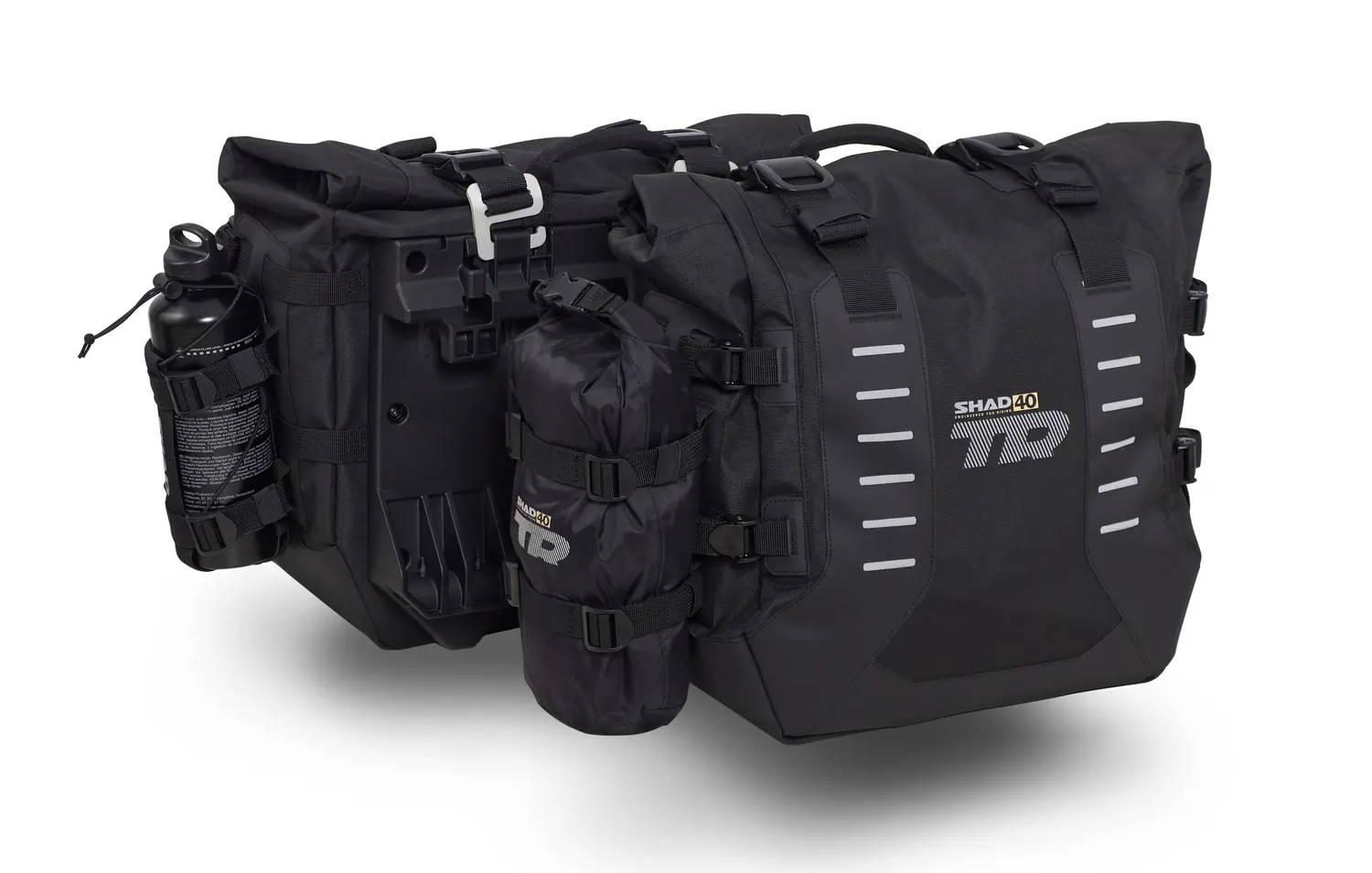 SHAD TR40 Saddlebags
(Sold as a pair)