Expandable Saddlebags with a capacity from 46 to 58l (2 units). It has 3 installation modes to the motorcycle, SHAD fitting systems SR or SBH for compatibles motorbikes or with universal straps. SHAD fitting systems ensure stability and aesthetics integration to the bike with minimal weight.
The 2022 version is now compatible with the Universal Adaptor for SHAD Tubular Mounts, the SE Holders, and the SR Holders.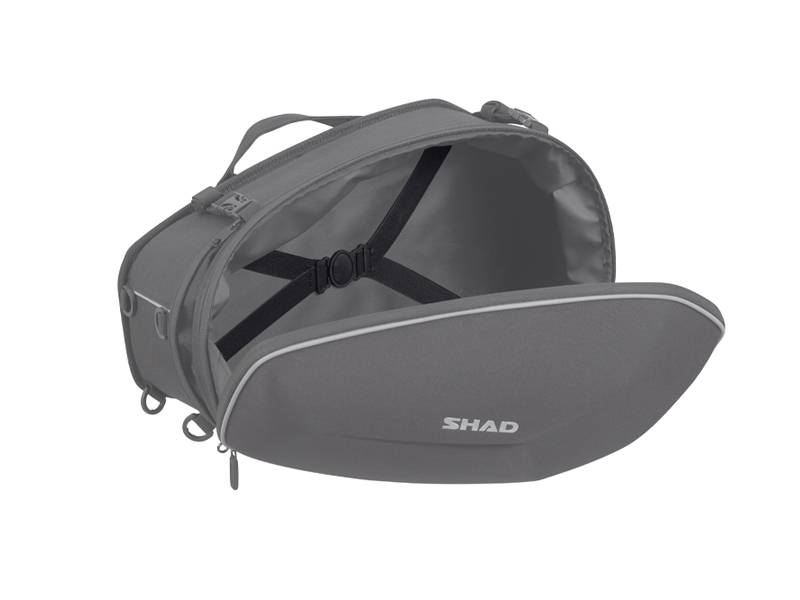 Keep your belongings in place thanks to our strap system for the E48 Bag.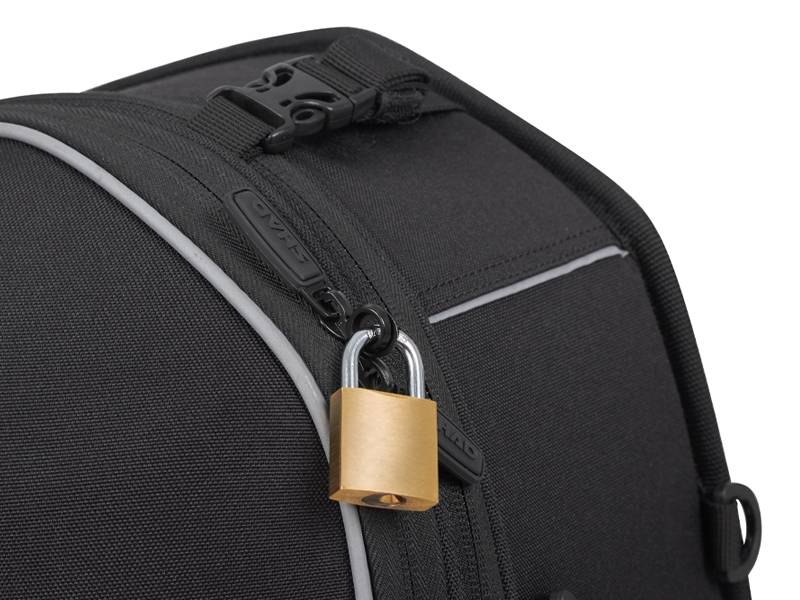 Add a lock to the zip piece to get an extra layer of protection.
The bags have straps to adapt the volume to the load, security straps to provide a superb subjection and stability, and water-resistant covers with drain holes. Made of 600D polyester, thermoformed EVA providing a semi-rigid cover and PES inner structure to maintain the shape. Its composition ensures UV and abrasion resistance and the aerodynamic shape of the set. Its zippers can be lock, and they are easy to use with gloves. The side and rear reflective details and the carrying handles round out these versatile saddlebags for motorcycles. In addition, a thermal pad heat shield can be acquired as a protection system, being placed between the bag and the exhaust pipe.