TERRA TR55 Black Edition top case has capacity for two flip-up helmets and stands out since it is the lightest aluminum case on the market at 5.4 kg. Designed and made 100% in Barcelona. Its innovative design minimizes visual impact on the motorcycle. The TERRA BLACK EDITION version is finished with scratch-resistant matte black paint.
The TERRA TR55 top case has been awarded with the ABC Awards, thanks to its design focused on solving key aspects for the use on adventure motorcycles.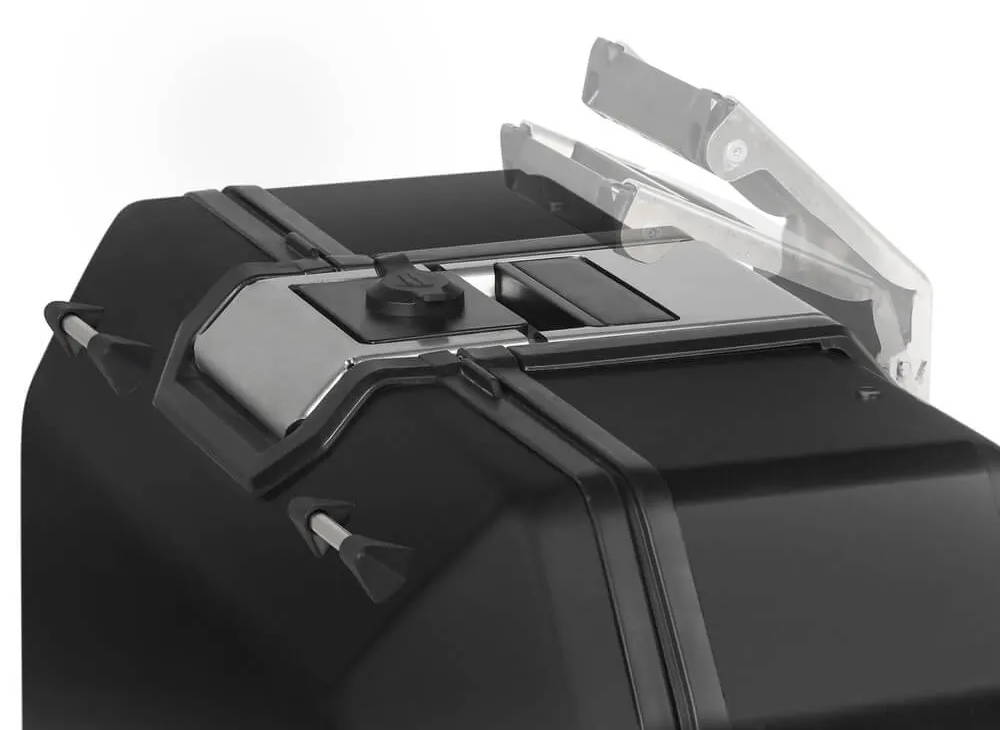 It has an aerodynamic, integrated structure made from a hardened aluminum alloy, a stronger and lighter type of aluminum which allows a reduced cross-section of 1.2 mm to obtain minimum weight with maximum resistance.
As with all TERRA aluminum cases, the 'TERRA Lock System' (patent pending) is included. With an AISI 304 industrial grade stainless steel structure which includes the lock system and a retractable carrying handle.
This structure was designed for quick, one-hand usage and allows the user to open, close, remove, and transport the case within seconds. AISI 304 stainless steel hinges are also available.
The case's rubber sealed frame protects the interior from unfavourable weather conditions (water resistance). In addition, the inner foam base reduces movement of the load inside.

The keys and lock cylinder of the TR55 are the premium version from SHAD, with a system that reduces the chance of theft, as well as a cover that stops dust from entering.
There is the option to add additional load thanks to its external AISI 304 stainless steel hooks.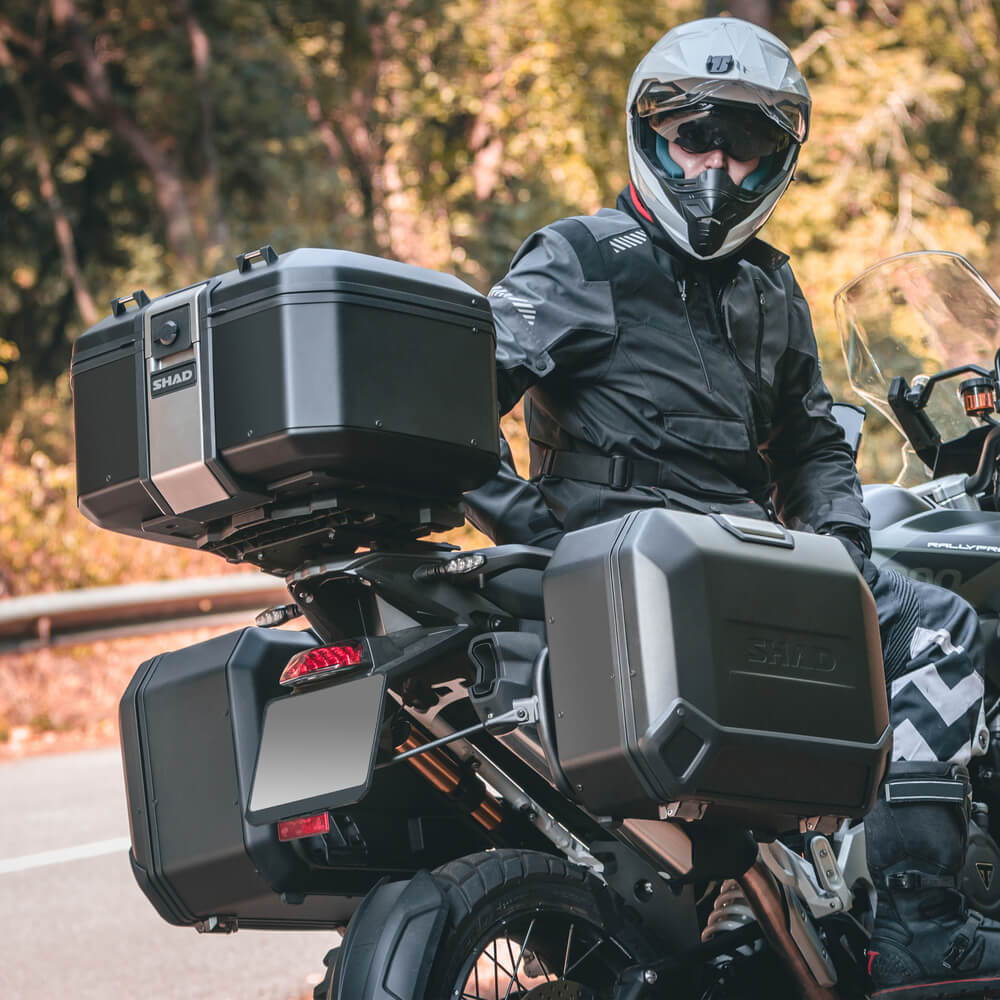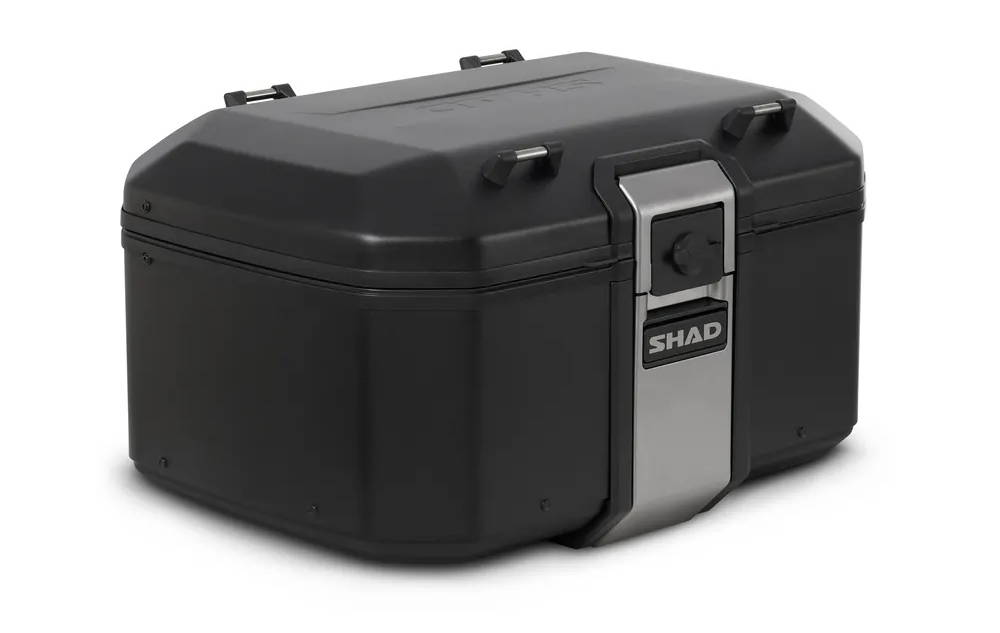 100% designed and made in Barcelona.
Capacity for (2) trail helmets.
Aerodynamic and integrated structural design made in hardened aluminum alloy.
"TERRA Lock System" (patent pending): AISI 304 industrial grade stainless steel that includes the integrated lock and a retractable carrying handle.
Made from a sustainable Aluminum, clinching instead of welding and green energy.
Hooks for additional cargo load: AISI 304 stainless steel.
Water-resistant: Double sealing frame protects the interior compartment from adverse weather.
Inner carpet: Reduces the movement of objects inside.
Reinforced Hinges: Stainless steel AISI 304.
Premium Keys & lock cylinder: Reducing the chance of theft and with an anti-dust cover.
PRODUCT CARE & MAINTENANCE
TERRA CASES - PURCHASING GUIDE